Archive for December 2020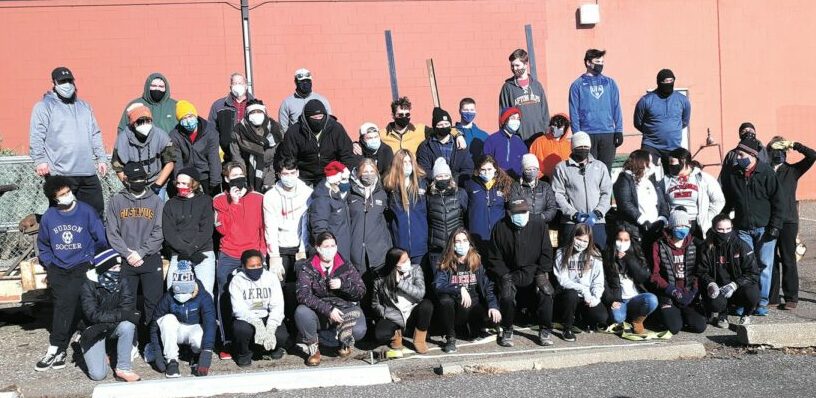 Again Gary Ales and the Friendship Club turn out to help the Midway YMCA Men's Club unload Christmas trees to help raise money for the Y programs. Over 50 people showed up the make hard work easy.
The 50 people came from seven high schools (Central, Humboldt, OWL, St. Paul Academy, Visitation, St. Thomas Academy, Eagan High School and four colleges (Concordia Women hockey team, St Kate, St. Paul College, and Inver Hills Community college). Gary said that Nikki Schilling started coming out 15 years ago as a ninth grader at Humboldt High School and now she is a fifth grade supervisor at Bruce Vento School.
When Joseph Lallier (senior at Eagan High School) was asked why he had been doing this for the past four years, he said that beside being fun it was a way a young person could give back to his community. Dave Dominick, the director of the Midway YMCA, was so thankful to all the persons that turned out to help unload the Christmas trees this year.
"Leadership in our community comes by being servants to others. To finding a need and filling it, by taking your gifts and sharing them with others, taking what you have plenty of and giving to others. By being active in your community and demanding the best from everyone," observed Mitchell Lallier. "What a fun way to start the season by giving to others.
Someone brought bell necklaces and wrist bells to ring as they worked. A group broke out singing Jingle Bells and everyone joined in.